There is no better feeling than the sparkling start of a meal. When the table is beautifully set, the silverware is gleaming, and the wine is uncorked and ready to fill each glistening glass. With Cove dishwashing, every occasion can begin brilliantly with always spotlessly clean and dry dishes.
CLEANER BY DESIGN
A better way to wash? From completely flexible interiors to near-silent operation, Cove was reengineered, from the ground up, to ensure spotlessly clean and dry dishes with every load, every time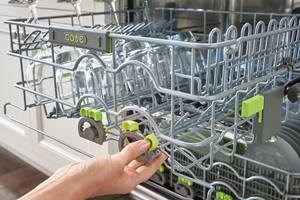 TAKE ON ANY DISH
The dishwasher may be your hardest-working appliance, so it should be the most durable. Cove appliances are made in the USA with premium-grade materials and include a five-year warranty.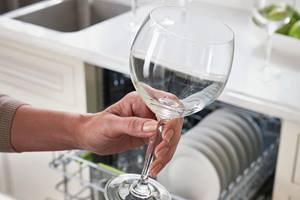 BUILT TO CUSTOMIZE
Custom handles. Custom cabinetry. Custom interior configurations. Cove is your flexible partner that never competes with the style of a room or the lifestyle of its owner.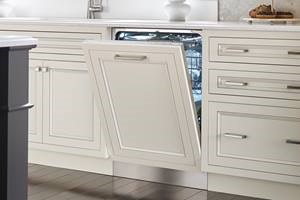 Built with the DNA of Sub-Zero and Wolf
After years of extensive research and testing, Cove dishwashers joins the Sub-Zero and Wolf specialist kitchen with manufacturing proven to last for over 20 years of rigorous daily use.
Open your mind to every possibility