Falta Video
https://www.askona.com/why-asko
Millions of people all over the world have Scandinavian household appliances from ASKO in their homes; high quality, durable products with innovative solutions. We offer a full range of Dishwasher and Laundry appliances that will meet and often exceed our customer's expectations for many years to come.
ASKO has always been committed to environmental protection. We continuously strive to find the most environmentally friendly solutions and economical use of resources. Our machines are water and energy efficient and are built to last longer.
ASKOs appliances are distributed in our main markets Nordics, USA, Canada and Australia as well as 50 other markets world wide.
HISTORY
The Asko story is a good one. It started back in 1950 in Vara, Sweden, with an innovative young man' s dream to build a washing machine for his mother to make her life easier. Today, more than 65 years later, ASKO is a Swedish brand that is inspired by Scandinavian values such as functional, minimalistic design, high quality and environmental responsibility.
1918 Finnish carpenter Aukusti Asko-Avonius founded the ASKO furniture group.
1950 The first washing machine is produced by Karl-Erik Andersson in Vara, Sweden, Junga Verkstäder is established.
1967 First dishwasher is produced, and export starts from Vara, Sweden.
1975 First tumble dryer is produced in Vara, Sweden.
1985 Quattro construction for washers is developed.
2006 ASKO is first brand with design coordinated laundry care concept on the market.
2007 ASKO launches Hidden Helpers as a part of the Laundry Care concept.
2014 Asko Appliances AB move head office to Lidköping, Sweden.
2017 ASKO Pro Home Laundry concept is awarded with Red Dot Best of the Best.
QUALITY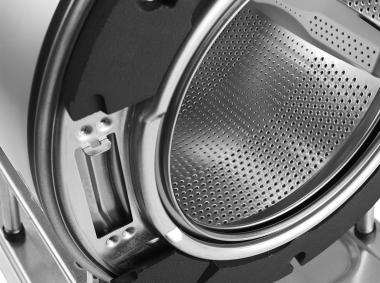 ASKO, Highest conceivable quality Inspired by Scandinavia
At ASKO we design and manufacture premium quality appliances with our Scandinavian touch in form and function. Ever since we began to produce washers in the early 1950s our goal has been to produce premium quality products that will meet and exceed our customers' expectations for many years to come.
Our quality proceess include that we test ALL products before they leave the factory. Any machine that fails to pass our gruelling tests never leave the factory.
Today we offer a full range of dishwasher and laundry appliances and we are proud that our machines meet the highest demands on design, function, durability and environmental awareness. They wash cleaner, use less water and energy, and last longer. Accordingly, since 1995 we have also been certified to ISO 9001, which guarantees that our products are always of the highest conceivable quality.
DESIGN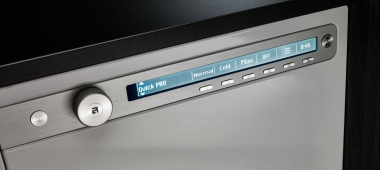 ASKO Elements Range, Designed kitchen appliances
The combination of everyday functionalism, environmental concern and clean, pleasant lines is the principal hallmark of Scandinavian design – and that of ASKO. The fundamental idea is that carefully designed products should increase people's quality of life. To distinguish ourselves on a market of cluttered, complex and voluptuous designs, we aim for a soft, humanistic minimalism based on the principle of quiet being the new loud.
The key elements of Scandinavian design – understated elegance, high quality craftsmanship and natural materials – are reflected in ASKO's design language. Much emphasis is also placed on functionality. We strive to make life easier by offering truly user friendly interfaces, integration of practical functions and trouble-free, durable products that please people for a long time.
ENVIRONMENT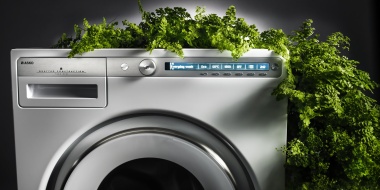 it is natural for us to preserve and protect our environment
Our factories have always had nature on their doorstep. Therefore it is natural for us to preserve and protect our environment. We continuously strive to find the most environmentally friendly solutions and economical use of resources in the manufacturing of our products. By caring for our environment we work to minimize the environmental impact of all our activities and products.
The ASKO factories also have environmental certification in accordance with ISO 14001 which means that everything is done as environmentally friendly as possible.
An example of this is that all components in our appliances that weigh more than 50 grams are labelled for recycling.