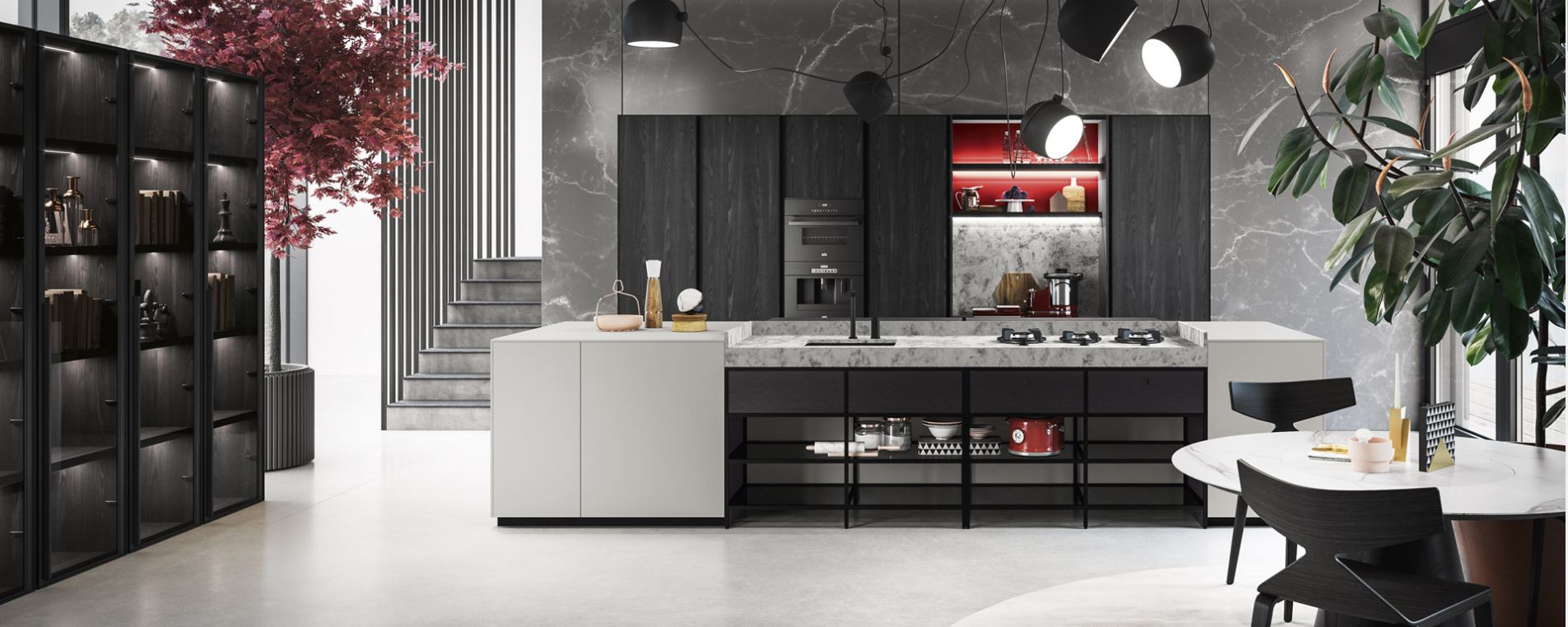 From the intelligent combination of contrasts is born a great harmony. Matt black, smoked glass, red passion.
The Island is not a rigid monolithic block, but it becomes an Island in the Island. A disconnected place that rewards functionality.
Miton welcomes you in Amari Kitchen.
Amari is made of perimetral aluminum profile and the central panel is in bilaminate wood Rovere Terranera.

Open structure in bilaminate wood Rovere Terranera with lacquered matt back panel Rosso Tosca and LED lighting.

Bellevue with anodized matt black aluminum frame with smoked glass and linear vertical handle. Bilaminate wood Rovere Terranera structure without backsplash.


Ménta in Fenix laminate Grigio Efeso finish.

In anodized black matt aluminum with smoked glass shelves and drawers in solid wood and Rovere Carbone finish.

Module with drawers in solid wood equipped with pull-out snack planes in wood veneer Rovere Carbone.

In matt Quartz Metropolis Steel.