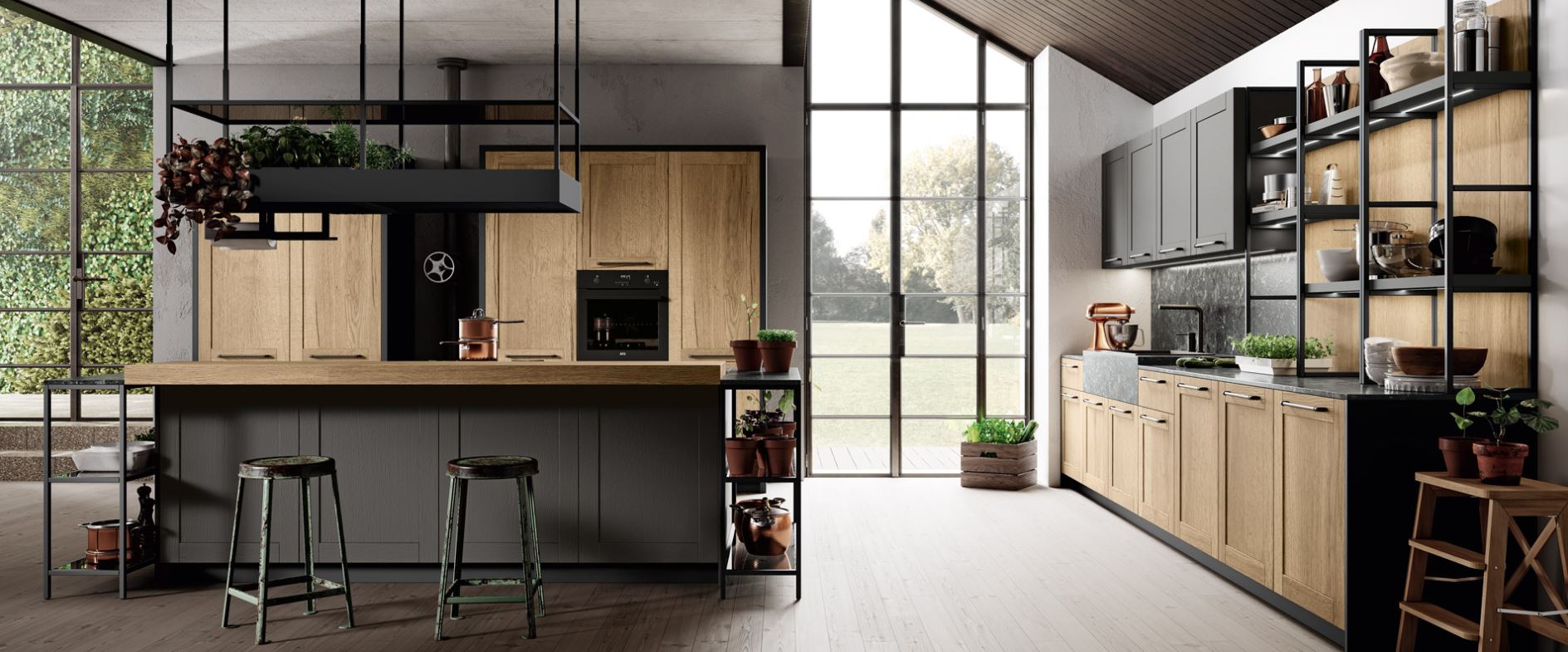 AN ENVIRONMENT
WITH A METROPOLITAN TASTE
Stay at home, but feel like in the city.
Among grey antracite skies, elements with an industrial taste, vintage details and a Rovere Antico fragrance in a worn atmosphere.
Miton welcomes you in Medea kitchen.
COLUMNS AND BASE UNITS DOOR
Medea in bilaminate wood Legno Antico Rovere finish.

Frame in black matt aluminum and bilaminate wood Antico Rovere finish.

Medea in lacquered matt Grigio Antracite finish.

In black matt aluminum with smoked glass shelves.

In Techno-stone Grigio Carnico brushed.

Tube in matt black finish.